By segregation analysis you can check if the ingot size, shape and the chemical composition of your steel allows to have a forging product free of A-segregation and homogeneous mechanical properties. The analysis module, based on the mechanism proposed by K.Suzuki and T.Miyamoto from Japan Steel Works Ltd. and developed by Industrial Soft is integrated with the solidification simulation software SimCADE v.2.0.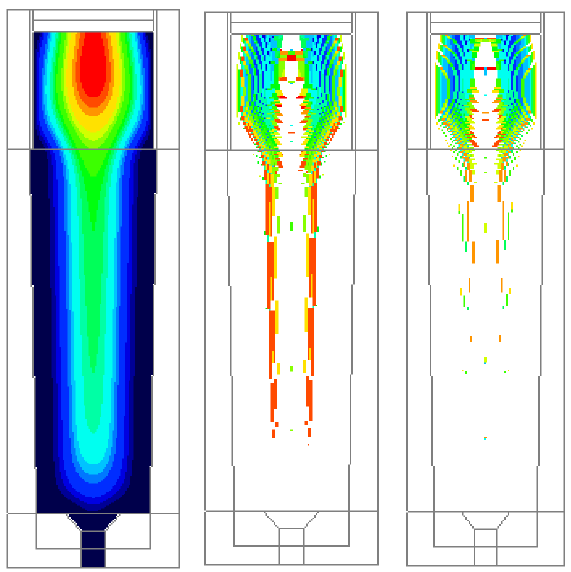 If you need the solidification and segregation analysis as a service you will get a pdf file report about:
influence of casting technology variables on A-segregation area size;
influence of mold design, ingot size and shape on A-segregation;
influence of steel composition on A-segregation area size.

This report will help you to:

optimize ingot size and shape (H/D ratio, ingot taper) in accordance with steel grade;
minimize fabrication cost by reducing the ferroalloys consumption;
establish a target chemical composition of the steel;
optimize mold temperature, hot top size and pouring temperature.

The conclusion section comes with practical recomandations that will help you to take better decisions, save time and energy, reduce materials consumption, avoid the A-segregations detected by ultrasonic test and increase homogeneity of mechanical properties.

If you need more info about the method we use to analyse the segregation please check out the video presentations.

To request a quote or if you need more information about the segregation analysis as a service or about the access to the online software please check the subscription page or use the following contact form.